People think the KKK stands for Ku Klux Klan, a group against African Americans or some shit. But what is the real story behind the KKK?
In the next 5 seconds I will reveal an earth shattering secret.
Ku KluxKlan
Ku KlucksKlan
Cluck is the sound a chicken makes
Kentucky Fried Chicken
Turn it sideways?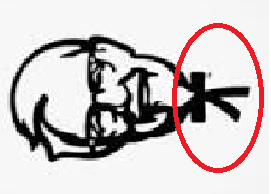 Look closer for the true reveal.
Zooming in on the brown dot shows the true form of the KKK.
Ku Klux Klan? More like Kentucky Kony Klan.
KFC's profit goes to Joseph Kony's effort to berid of the KKK.
I rest my case.